Action Engine simplifies and accelerates mobile device access to Internet content using a browserless client/server architecture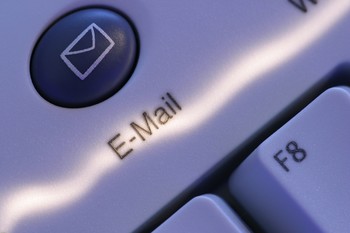 Action Engine Corporation, a mobile application platform developer, announced the industry's emergent Mobile Data Services Architecture (MDSA), defining an open, browserless client/server environment for a new breed of interconnected mobile applications that simplify and accelerate access to Internet content from intelligent mobile devices.
Requiring 80 percent fewer keystrokes and responding 20 times faster than browser-based alternatives, applications built to the new architecture herald a paradigm shift in mobile data services.
"Complex mobile applications like shopping, dining and mapping are simply too cumbersome to use with a device browser," said Scott G. Silk, president and CEO of Action Engine. "Wireless subscribers and operators have been waiting years for a technology breakthrough that shatters the barriers to usability, encouraging the widespread adoption of sophisticated mobile applications that are easy to use. With the emergence of MDSA, the wait is over."
MDSA is the only architecture available today that allows mobile applications to work together and share data to make the user experience better with each use. With just a few keystrokes, users can make restaurant reservations, get driving directions, and email the corresponding information from their mobile devices.
Unfortunately, many wireless subscribers today do not attempt to perform complex search requests using their mobile device. The number of keystrokes required and the heavy reliance on the network stifle the adoption of data services. Most users attempting the restaurant-directions-email exercise above will suffer through over 45 minutes of frustrating data entry on a tiny keyboard. They can do it, but will probably never do it again. If their connection keeps dropping in the middle of the request, making them start over from the beginning, they might not even do it once.
MDSA specifies client software in the mobile device that works in concert with server software to deliver intuitive and easy-to-use mobile applications that offer unsurpassed responsiveness and personalization. By cross-sharing information and using one-touch icons, drop-down lists, and menu items, typical MDSA applications require 80 percent fewer keystrokes and respond 20 times faster than similar browser-based applications.
To reduce network dependency and traffic, devices that support MDSA compile queries offline to make a single request to the network. Users face no monetary or usage penalty for exploring MDSA applications. If the connection drops in the middle of a request, MDSA applications support full restart and recovery, prompting users to pick up the request exactly where they were cut off.
Additionally, an MDSA device can store returned data results, making them available even when a wireless connection is not on. Devices can then share that information with other MDSA applications and with email, calendar, and other native device applications. For example, restaurant information from a dining application can be accessed by the email application and stored in a contacts manager found on the device. MDSA devices can also remember users' most recent requests, learn their preferences and usage patterns, and then tailor and refine their operation to offer a deeper level of personalization that better meets users' needs over time.
MDSA lets developers build complex, rich-content mobile applications that users find easy to use and will therefore use repeatedly. MDSA transforms a wireless device into a "sticky" part of the wireless user's everyday lifestyle. For wireless operators, MDSA maximizes data services revenues by attracting and retaining subscribers with a compelling, content-rich application experience that is otherwise unattainable. An operating system-independent architecture, MDSA gives operators the flexibility to support a wide variety of devices.
Wireless operators will also find MDSA supports ASP-style deployment, which lets them procure a complete solution--including applications, content, custom branding, support, professional services, and hosting--from a single vendor. The result is a no-risk approach to rapidly deploy high-end data services that deliver a strong return on investment in unprecedented timeframes.