AltoWeb and Flashline Deliver Integrated Solution to Assemble, Manage and Share Reusable Java Components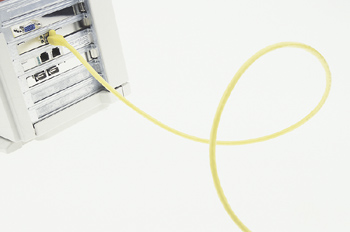 Business Editors/High-Tech Writers
JavaOne 2002
PALO ALTO, Calif. & CLEVELAND--(BUSINESS WIRE)--March 20, 2002
Partnership Gives Enterprises Greater Return
on Investment from Java Assets
AltoWeb, Inc., the leader in application production platforms, and Flashline, the market-leading provider of enterprise software reuse solutions, today announced a strategic partnership. This partnership allows joint customers to more effectively build, deploy, document, and manage J2EE-based applications, and reuse Java components across enterprise applications.
The partnership brings together the AltoWeb(R) Application Platform and Flashline Component Manager(TM), Enterprise Edition (CMEE), offering a complete development and deployment solution, while promoting the reuse of enterprise software assets. The AltoWeb Application Platform provides a component-based architecture that includes built-in best practices, packaged logic, and a streamlined, graphical way to build, test, deploy, and manage the entire lifecycle of J2EE applications. Flashline CMEE is a comprehensive enterprise software reuse solution that enables, promotes, and measures reuse of components, Web Services, and other software assets.
The combined solution allows development teams to access reusable Java assets from CMEE, and leverage them in the AltoWeb Application Platform to develop critical enterprise applications rapidly and efficiently. As a result, companies utilizing both products can increase the return on investment from their software assets, and accurately measure this ROI.
"More and more organizations are leveraging software reuse to maximize programming resources and speed time-to-deployment of high-quality applications," said Frank McGee, vice president of business development for Flashline. "This partnership gives our joint customers a streamlined method for reusing enterprise software assets. It's an ideal solution for any organization looking to maximize the return on its software assets."
"AltoWeb's commitment to our user community continues to focus on increasing their productivity by automating application development, deployment, and maintenance," said Dan Elsen, vice president of business development and professional services for AltoWeb. "This partnership allows enterprise software managers to build a comprehensive reuse strategy into their application lifecycle. As a result, companies that deploy the AltoWeb/Flashline solution will further enhance their ROI and time-to-market benefits."
AltoWeb will demonstrate the integration of the two products at the JavaOne Conference, March 24-28 at the Moscone Center in San Francisco, booth 1719.
About Flashline
Flashline, Inc. is the industry leader in providing enterprise software reuse solutions that facilitate the rapid development of software systems for business. Flashline's flagship product, Flashline Component Manager, Enterprise Edition, provides the first comprehensive software reuse solution that enables, promotes, and measures reuse of components, Web Services and other assets. Additionally, Flashline offers reuse support services, an extensive online marketplace of world-class components, and reuse articles and resources. As information technology evolves, Flashline will continue to pioneer new software development tools and services so organizations can more quickly deliver quality products to market. Flashline is a privately held company based in Cleveland, Ohio. For more information, visit www.flashline.com.
About AltoWeb
AltoWeb is the leader in application production platforms and Web Services. Global 2000 companies, systems integrators, and independent software vendors rely on the AltoWeb(R) Application Platform to deliver, manage, and maintain more J2EE applications and Web Services faster with existing staff and their current skill sets. Built entirely on open standards, the AltoWeb Application Platform delivers highly scalable and reliable e-business solutions that fully leverage the power of leading application servers including BEA WebLogic(R) Server, IBM(R) WebSphere(R) Application Server, and J2EE-based JBoss/Tomcat. Based in Palo Alto, California, AltoWeb is privately held with investments from Accenture Technology Ventures, Norwest Venture Partners, MV Ventures, and individual investors. For more information or to download a free evaluation copy of the AltoWeb Application Platform, visit www.altoweb.com.
AltoWeb has its corporate headquarters at 1731 Embarcadero Road, Palo Alto, CA 94303; telephone: 650-251-1500; FAX: 650- 855.8882; e-mail: info@altoweb.com.
Note to Editors: AltoWeb is a registered trademark of AltoWeb, Inc. in the United States and other countries. Flashline.com, Flashline and Flashline Component Manager are trademarks or registered trademarks of Flashline, Inc. in the United States and other countries. Flashline Component Manager is patent pending. Java, J2EE, and JSP are trademarks of Sun Microsystems, Inc. All other trademarks referenced are those of their respective owners.