Fighter plane retired Tomcat arrives at Forbes, where it will go on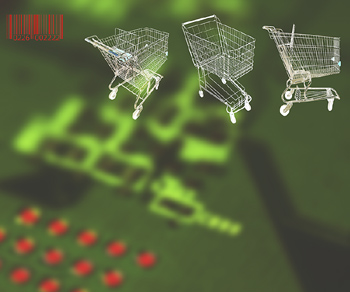 The museum, chartered in 1977, is at J Street and 3 South Street at the Forbes Field Topeka Air Industrial Park on US-75 highway.
- Admission is free for those 5 and younger; $3 for those 6 to 17; $5 for those 18 to 54; $4 for those 55 and older; and $3 for those in military uniform or with military ID.
- Museum hours are 9 a.m. to 4:30 p.m. Monday through Saturday and 10 a.m. to 4:30 p.m. Sunday.
TOMCAT IN FILMS
- The twin-engine, two-seater F-14 Tomcat received it greatest film exposure in the 1986 movie "Top Gun," starring Tom Cruise, Kelly McGillis, Val Kilmer, Anthony Edwards and Meg Ryan.
- The F-14 also was featured in "Final Countdown," a 1980 film starring Kirk Douglas, Martin Sheen and Katharine Ross; and "Executive Decision," a 1996 film starring Kurt Russell, Steven Segal and Halle Berry.
GRUMMAN F-14
TOMCAT SPECS
- The aircraft's wing span varies from 38 feet 2 inches to 64 feet 2 inches, depending on whether the adjustable wings are open 20 degrees or 68 degrees. It is 62 feet 8 inches long, 16 feet high and has a maximum speed of 1,240 mph.
- The Tomcat can be armed with Phoenix missiles, which have a range of 125 miles; medium-range, radar-homing Sparrow missiles; Sidewinder heat-seeking, short-range missiles; 500-pound, 1,000- pound and 2,000-pound laser-guided and unguided bombs; and a six- barrel Gatling-style 20 mm cannon.
By Steve Fry
THE CAPITAL-JOURNAL
After screaming over Forbes Field and making several touch-and-go landings between passes Friday, an F-14 Tomcat fighter-bomber made a final landing and its engines were shut down for the last time.
The aerial activity was necessary to burn off fuel so the jet's tanks would be as empty as possible when it landed and rolled to the Combat Air Museum at Forbes Field.
The F-14 landed at 12:03 p.m. and taxied to a halt near Hangar 602, where it soon will join 25 other aircraft displayed in the museum. About 30 spectators, most of them CAM volunteers and members, were on hand to greet the plane, which flew to Forbes Field from Fallon Navy Base in Nevada.
Lt. Cmdr. Marcell Padilla, 37, the pilot, and Cmdr. Dave Asjes, 40, the radar intercept officer, autographed the craft after climbing out and visiting with the spectators.
The F-14 was the last Tomcat based at Fallon, the rest having been sent to museums or aircraft graveyards, Padilla said. Seven F-14 squadrons remain operating, some in combat, he said.
CAM curator Danny San Romani said the fighter-bomber was loaned to the museum by the National Museum of Naval Aviation in Pensacola, Fla., after repeated requests by CAM wing commander Dick Trupp.
After stopping near the museum hangar, the fighter was towed to a secure area on the base, where fuel and hydraulic fluid will be drained, its engines will be stripped out and explosive charges designed to eject the pilots will be removed, San Romani said.
That three- to five-day process will begin Tuesday, and San Romani said he hoped the Tomcat would be on public display by Nov. 3. The aircraft will be displayed with its haze-gray color and subdued paint scheme, in which most of the jet is painted in different shades of gray rather than colors that would make it more visible to the enemy.
Among those at the museum to witness the plane's arrival in Topeka were Bobby Lee, 13, along with his stepfather, Jim Watson, brother and two sisters. The children were out of school in Burlingame so Watson took the day off to show them the museum. Seeing the Tomcat was an unexpected bonus, Watson said.
"It was pretty cool," Bobby Lee said.
The youngster, who said he is interested in air military history, is the grandson of Air Force Col. Steve Tyler.
Padilla, who said he thinks the F-14 he flew into Topeka was assigned to a squadron aboard a carrier he served on, has flown Tomcats for most of his 14-year career.
"I flew in Kosovo with Fighter Squadron 14, the Top Hatters. I flew in Afghanistan in 2001," said Padilla, who flew 33 combat missions off a carrier in 55 days in Kosovo and took off from the carrier U.S.S. Enterprise to fly eight combat missions in fighting in Afghanistan. Those missions were against armor and artillery targets.
"It's an excellent air-to-air, air-to-ground (firing) platform. It's very durable," he said.
Asjes, the radar intercept officer, called the F-14 "a great machine.
It has a combination of speed and payload that nothing else matches."
The F-14 made its first combat cruise in September 1974 as the Vietnam War was winding down.
A few Tomcats provided air cover while the U.S. Embassy in Saigon was being evacuated in 1975, according to information from aerospaceweb.org, a Web site.
Besides combat in Afghanistan and Iraq, the Tomcats shot down two Libyan fighters over the Gulf of Sidra in August 1981; forced down an airliner carrying four terrorists on Oct. 10, 1985, in Sicily; shot down two more Libyan fighters on Jan. 4, 1989, over the Gulf of Sidra; intercepted Iranian fighters in 1989 over the Persian Gulf; and conducted 3,401 combat sorties and 781 reconnaissance missions in January and February 1991 during Operation Desert Storm.
The F-14 is scheduled to be retired in 2006 and will be replaced by the F/A-18 Super Hornet, a twin-engine fighter-attack craft.
Steve Fry can be reached at (785) 295-1206 or steve.fry@cjonline.com.
ANTHONY S. BUSH/THE CAPITAL-JOURNAL
F-14 Tomcat pilot Lt. Cmdr. Marcell Padilla signs and dates the jet at Forbes Field. He flew the Tomcat from Fallon Navy Base in Nevada to the Combat Air Museum, where it could go on display as soon as Nov. 3.
Continued from Page 1A
Tomcat: Speed, payload lauded
ONLINE
Hear an F-14 pilot discuss his flights overseas and find additional photos of the trip to Topeka.
cjonline.com
PHOTOGRAPHS BY ANTHONY S. BUSH/THE CAPITAL-JOURNAL
A group of Combat Air Museum patrons walk around an F-14 Tomcat fighter-bomber after a landing at Forbes Field by Lt. Cmdr. Marcell Padilla and Cmdr. Dave Asjes. The aircraft took its last flight Friday and will be demilitarized and put on display at the Combat Air Museum.
Spencer Watson, 3, of Burlingame, holds his ears while sitting on his dad, Jim Watson's, shoulders. Also present is Spencer's brother, Bobby Lee.
Please see TOMCAT, Page 6A