ISP services come of age: today's forward-thinking ISPs offer far more than Web access and an email server, but what can enterprises expect from their "ISP-plus"? - Market Focus - Internet Service Providers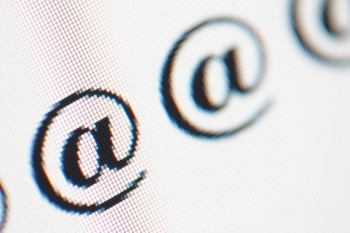 In the boom years, Internet Service Providers (ISPs) sprouted almost overnight like mushrooms, acting as portals to the Web and offering a mail service to subscribers. The ISP invests in an industrial-strength mail server platform to support its residential and enterprise customers, and each client enjoys what appears to be their own mail domain, choosing their preferred mail front-end software, such as Microsoft Outlook.
Since then, the Internet has become increasingly integrated into the fabric of business and, in turn, the ISPs' role continues to evolve. As Zipcom group commercial director Roy Walker says: "The change is a reflection of the increasing mission-criticality of Internet access and an acknowledgement that IT managers are more aware of the issues and more discerning in their requirements." He feels there is a "shift in understanding among IT managers that if your business relies for its existence on uptime, then ensuring Internet connectivity has to be given top priority." This includes multiple physical connections, perhaps having more than one ISP and diverse routing, such as microwave to one Point of Presence, a leased line to another and different ingress points at the customer sites.
But as IT managers take this opportunity to play an even more strategic role in the business, their expectations of what the ISP ought to deliver are also rising. At the same time, the tough economic climate is forcing ISPs to reassess their position, to submit to acquisition or go to the wall. A new landscape is emerging and with it, a new type of turbo-driven, multi-faceted ISP.
Duncan Black, corporate solutions strategies director, Cable & Wireless, foresees a two-tier Internet, offering basic connectivity and a business quality version, with five to seven major international ISPs surviving the current industry meltdown. This cartel will have private peering arrangements with one another, allowing free routing on to each other's networks, combining their resources to form a larger, and more stable Internet: "They will provide the backbone for the business-quality Internet, although current names and ownerships may not survive."
The majority of ISPs, though, are caught in the crossfire: these smaller players face the growing complexity of meeting demands from business, such as availability, security and continuity, yet most of them are also struggling financially. "The bar is higher and rising," says Black.
Connectivity fees alone can no longer provide sufficient revenue alone to survive, so the answer is to add value, providing services that enterprises choose to outsource and pay for.
As Vincent Salva, network Operations director of business-only ISP Star Internet puts it: "Many ISPs are still suffering because they offer an access pipe only with nothing attached to it to make a profit--that's just poor business. Every time one goes to the wall, that's another thousand business customers on the market for those of us with the right business model."
Netscalibur managing director Simon Harrison describes the shift: "Over the past 18 months, the onus has been to deliver managed services to the large and small corporate marketplace. In the early days, they came to us for connection, now we discuss their business communication and system needs."
ENHANCED PORTFOLIO
The "reborn" ISP is, in essence, a combination of managed service provider and service integrator. From security and vulnerability assessment to firewall and anti-virus provision; from VPNs, email and URL filtering to Web hosting and even nascent application delivery and the elusive Voice over IP (VoIP) provision, the opportunities for the "IPS-plus" have never been greater. Via Net. works UK managing director, Jeff Meulman says: "The traditional telcos have the infrastructure in place and so pursue the low-cost residential basic Internet connection market, while for provision of high value services, their core focus remains the large, multinational organisations. They have dabbled in the medium enterprise space and opted out--that is a gap the dedicated ISPs can fill if they are prepared to make the necessary investment."
Keith Stifling, vice-president engineering at provisioning systems expert Jacobs Rimmell feels portfolio expansion is imperative, either through in-house development or partnerships with specialist providers. However, he stresses they must be packaged and branded as a single offering: "If they are seen to offer a suite of unified services, rather than a disparate collection all with separate interfaces, support agreements and prices, it will instil greater loyalty and confidence in the ISP."
An evolving ISP-plus that illustrates this "many facets, single face" approach is Norwich-based FreeClix, targeting mainly SMEs. It offers Least Cost Routing voice calls via Tiscali's central switch and conventional Internet access, supporting customers as a one-stop shop as far away from the Fens as Cardiff. Co-founder Peter Freeman says: "With consulting, cabling, support and a range of WAN services, including satellite connection and picking up the pieces for customers after BT engineers have installed and tested ADSL, then walked away, leaving them floundering. We are no longer purely an ISP."
FreeClix has also begun to offer SDSL wireless broadband wherever there is sufficient demand in the region. A 512 kbit/s SDSL connection and 25 Mbytes' hosted Web space including domain name is priced at 350 [pounds sterling] per month, plus 750 [pounds sterling] installation.
FILTER SYSTEMS
The majority of ISPs may be missing a commercial opportunity in the shape of unwanted email (spare) and URL filtering, currently left to individual companies. Steve Ashmore, technical advisor at integrated messaging expert Mirapoint says: "Spare is identifiable long before it reaches the enterprise and a proactive approach to its detection and deletion is a tremendous value adding service."
Vested interests apart, significant amounts of employee time, storage resources and bandwidth are certainly wasted handling spare: "By monitoring user traffic more aggressively, ISPs could protect against spammers--including any within their own subscriber base--and viruses," adds Ashmore.
Centralised filtering could be offered as differentiator or sold to generate additional revenue, but Nick Outteridge, director of OEM division, SurfControl finds ISPs are generally "a bit woolly" about filtering. They rely on the pathetic hotmail-style "filtering" based on spam blacklists of networks known to be friendly or, at best, neutral to spammers who use these networks either to originate or relay the spam. Sadly, the lists are invariably several steps behind the spammers, filtering only by origin, not also by content.
SurfControl products for ISPs and Internet device manufacturers include a database of five million URLs, with numerous filter categories that a business can activate, effectively blocking certain types of site from being accessed by employees. For messages en route to the business, a new "risk filter" spam database is available for ISPs, based on digital signatures of known junk texts. A remotely managed filter server at the customer premises would support fine granularity, peruser filtering, unlike the broad brush centralised filters that impose the same constraints on every user at a particular location.
Although AOL is among ISPs who have found the residential market eager to pay for URL filtering, the ISP community at large, says Outteridge, is resistant to the concept of filtering as a revenue opportunity among enterprise customers: "Over nine million dollars is spent annually downloading spam--a figure which will increase enormously as mobile devices become more bandwidth capable. Unfortunately, ISPs are generally a pretty miserable bunch with little imagination--they are paranoid that any price increase will bring churn."
COMMUNITY ACTION
Now that Internet connectivity is a commodity product and content becomes the value adding ingredient, some ISPs are targeting specific groups of users to join what amounts to a select community Internet. To facilitate communication among the 300,000 members of the Royal College of Nursing, for example, Netscalibur runs a password-protected, multi-layer Web site available to the nursing community. The set-up charges compare favourably with the cost of conventional postage, for example.
Via Net. works currently hosts four such community groups, including a portal for customers of an office equipment service company to book and monitor repair call-outs and receive product and offer updates. Responses via email indicate when the repair staff or spare parts, for example, will arrive.