Netegrity Embeds Covalent's Apache-Based Web Technology into Netegrity SiteMinder Secure Proxy Server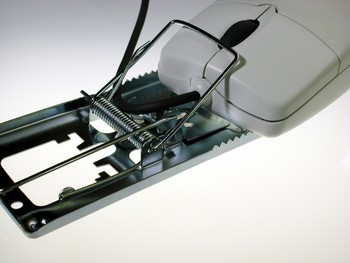 Business Editors/High-Tech Writers
SAN FRANCISCO--(BUSINESS WIRE)--Dec. 17, 2001
Covalent, the leader in enterprise solutions for the Apache Web server, and Netegrity, Inc. (Nasdaq:NETE), the leading provider of solutions for securely managing e-business relationships, today announced a technology partnership that will combine both companies' technology expertise to create enhanced Web security solutions. As the central point of the alliance, the two companies announced that Netegrity has embedded Covalent's leading Apache-based Web technology in their SiteMinder Secure Proxy Server(TM), also announced today.
The Netegrity SiteMinder Secure Proxy Server is a turnkey proxy gateway that secures company's backend servers, offering a flexible deployment model for the central management of security policies and user access to e-business resources. By embedding Covalent's Apache-based solutions, users will receive the benefits of Covalent's secure, reliable and easy to manage Web infrastructure solutions and can deploy with confidence knowing the product is based on Apache. The proxy solution can also be combined with Netegrity's SiteMinder(R) solution to provide customers with the flexibility to use the approach that fits best in their environments, including using a mix of both solutions.
"Covalent has made Apache work for the enterprise," said Bill Bartow, vice president and general manager of the access management and identity management business unit at Netegrity. "By embedding their technology into our Secure Proxy Server customers are able to capture Covalent's Apache Web infrastructure expertise and Netegrity's industry-leading security products. Covalent's technology offers customers reliability, scalability, and unparalleled flexibility."
"We were extremely pleased to be included in one of Netegrity's products," said John M. Jack, chief executive officer at Covalent. "They have consistently developed innovative products meeting the needs of today's e-business environment. Combining our Apache-based enterprise solutions with their products is a natural fit."
The Apache HTTP server has seen wide acceptance and unparalleled popularity as an open-source product powering over 19 million Web sites. Covalent has created a comprehensive Web server enterprise solution that includes the first distributed graphical management tool for deploying and managing Apache Web servers, combining Apache 2.0 with a Java application server and providing enhanced security and reliability features.
Netegrity's SiteMinder Secure Proxy Server is available immediately from Netegrity.
About Netegrity
Netegrity is the leading provider of software solutions for securely managing e-business relationships. Companies use Netegrity's products to control user access to e-business Web sites, to seamlessly create e-partnerships, and to secure business-to-business transactions. Netegrity enables customers to create new revenue opportunities, reduce operational inefficiencies, and strengthen relationships with customers and partners. With its vast network of partners, Netegrity is securely managing e-business solutions for over 480 customers worldwide including Aetna, American Express, Bank One, E*TRADE, General Electric, and Wells Fargo. The Company was the only vendor to be placed in the leader quadrant within Gartner's Magic Quadrant Report (May 2001). Headquartered in Waltham, Mass., Netegrity also has offices throughout Europe and Asia. More information can be found at www.netegrity.com.
About Covalent Technologies, Inc.
Covalent is the leading provider of enterprise solutions for the Apache Web server. Founded in 1998 by Randy Terbush, one of the original eight developers of Apache, Covalent has developed a comprehensive Web server solution offering enhanced security, reliability and manageability. Funded by leading venture capital investors including Sequoia Capital and Granite Ventures, Covalent is the only company offering a comprehensive suite of products, services and support for Apache. Companies such as Lucent Technologies, Dow Jones and others depend on Covalent for their Apache Web Server infrastructure. More information about the company can be found at www.covalent.net.
Note to Editors: All Covalent product names are trademarks of Covalent Technologies, Inc. Netegrity, Netegrity SiteMinder Secure Proxy Server, and SiteMinder are trademarks or registered trademarks of Netegrity, Inc. All other company and product names are trademarks or registered trademarks of their respective owners.