Oracle Corp. Shares Plans for OAS and XML - Oracle Application Server 4.0.8 beta Internet/Web server software - Product Announcemen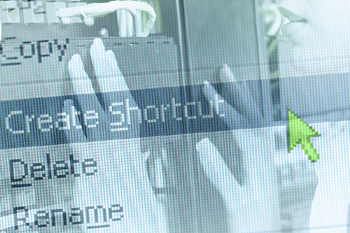 Moving ahead with initiatives in Java and XML, Oracle Corp. announced the beta version of Oracle Application Server 4.0.8 (OAS) and new plans for its XML-enabled infrastructure. The company reported this news at Spring Internet World in Los Angeles.
The latest version of OAS aims to be a comprehensive Java platform by adding support for Enterprise JavaBeans (EJB), Java Server Pages (JSP) and Java Servlets. The beta is available at http://technet.oracle.com.
"Java is very key to the way people want to deploy applications as dynamic Web pages coming out of a Web server and business applications coming out of the middle tier," says Dom Lindars, director of server marketing at Oracle. "Were very excited about the market as a whole and it's a very crowded market space. We've seen our app server profits doubling over the last few fiscal quarters."
OAS will also include support for applications written in languages such as C++, COBOL and Perl. By providing this diverse language support, Oracle wants OAS to be the glue between database applications written in multiple languages. This way developers can deploy enterprise-scale, Internet-based applications that run on OAS, Oracle8i and other vendor platforms.
The company also unveiled its product road map for future OAS features through the current year. Oracle will introduce a "lite" version of OAS with a streamlined configuration that includes an HTTP listener, JVM and a CORBA 2.0 compliant ORB. OAS will integrate with Oracle Enterprise Manager, which will allow the administration of a database, applications and an application server from one console. Oracle will also add enhanced support for component hosting for EJB, C++ and Java- CORBA interoperability.
Late in February, Oracle and Novell Inc. announced integration features that will allow single sign-ons for environments that use both Novell Directory Services and Oracle's Oracle Internet Directory (OID). At the time, Novell said there would be additional benefits to come. One benefit could be its integration with OAS. Since Oracle plans to unify system security and enable single network sign-on for OAS and OID, it could mean that NDS will be part of this arrangement as well, strengthening the companies' dam against the expected flood from Microsoft Corp.'s Active Directory when it's released with Windows 2000 later this year.
Steve Garone, program director for application development tools at International Data Corp. (IDC, www.idc. com), says Oracle has been confusing the industry by overlapping the features being added to 8i and OAS. "We believe that they should probably be spending a little more time positioning these a little more clearly than they have," Garone says. "They are telling us that the OAS is best used when it's clear that you are going to use a physical middle tier as opposed to focussing on a database-centric idea, then you would use 8i."
Also at Internet World, Oracle announced it would be engineering XML infrastructures into Oracle8i, OAS and Oracle Tools as part of a plan to have a complete e-business infrastructure for companies to take advantage of this fast- growing development language. While smaller companies such as Bluestone Software Inc. (www.bluestone.com) and Poet Software Corp. (www.poet.com) have been trailblazers for the XML language, Oracle's Lindars says larger companies such as Oracle, Microsoft and IBM Corp. will step in now and make XML part of each company's overall offering. Lindars says this trend in the market is required for technology such as XML to move forward. "We're already working on the standards for XML querying and others," Lindars say. "It's going mainstream and we can provide it mainstream because we have the components to support it."
Oracle's announcement states it will use an XML-enabled message broker capability for a scalable, reliable infrastructure that will allow businesses to intelligently process, transform and route XML-based information. Lindars says there is already XML support in Oracle8i in the form of an XML parser so it can parse and store data so it's ready to be queried. Oracle also says OAS will become a central component of Oracle's XML-enabled Internet platform.