XML Developers Get Slew of New Tools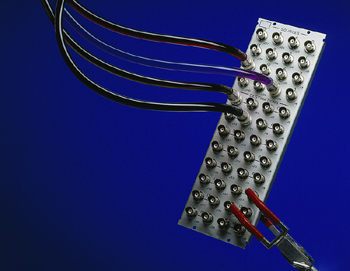 PHILADELPHIA—With XML adoption widespread in the industry, vendors exhibiting at the XML Conference and Expo 2003 here are offering solutions to make it even more palatable for users and developers.
Snapbridge Software Inc. released the beta versions of its Snapbridge FDX Information Server Developers Edition and Snapbridge XStudio XML development tools, said Benjamin Chen, chairman and chief technology officer of Snapbridge, based in Carlsbad, Calif.
Snapbridge FDX Information Server Developers Edition is an integrated development environment that includes XStudio and the company's FDX Information Server. XStudio is the company's graphical design environment that features drag-and-drop tools for XML development.
Both technologies are based on Snapbridge FDX, Snapbridge's core technology—which the company announced last week. Snapbridge FDX is an XML-based data federation solution that helps accelerate XML processing, Chen said.
Chen said Snapbridge's technology "takes the promises of the standards of XML and XSL [Extensible Stylesheet Language] and enables enterprises to use them" and apply them to XML development, content management and data federation.
Meanwhile, Ektron Inc., of Amherst, N.H., will showcase its newly announced Ektron CMS300 version 4.0, the company's browser-based Web content management system.
Company officials said Ektron CMS300 version 4.0 hides the complexities of XML and Extensible Stylesheet Language Transformations (XSLT) from users, addresses regulatory issues and adds support for audit trails, index search meta tags and international language.
Software AG Inc., of Reston, Va., announced Natural version 6, a new version of its development environment for accessing XML documents in the company's Tamino XML database system.
Sarvega Inc., of Chicago, announced the availability of its Sarvega XRE 200, a blade system for XML Web services. Sarvega sells a suite of XML processing appliances that run the company's XML EventStream Operating System (XESOS), which handles Web services processing and XML and Web services security. The XRE 200 is the latest in that series and supports a blade environment.
"By integrating the benefits of an XML appliance into a blade, Sarvega is giving enterprises a significant new option for deploying Web services infrastructures," said Ronald Schmelzer, an analyst with ZapThink LLC, in Cambridge, Mass.
Another Cambridge-based company, CambridgeDocs Inc. announced the release of its PDF XML Converter, a utility for users who want to extract content stored in Adobe Systems Inc. PDF files. The product will sell for $495, but the company is offering a special introductory price of $199.
SmartDraw.com, of San Diego, will highlight its VisualScript XML technology and new Web site for XML developers: www.VisualScript.com. Company officials said VisualScript XML helps users draw XML by generating XML from diagrams.